What You Need to Know About Our
Vinyl Flooring Greenville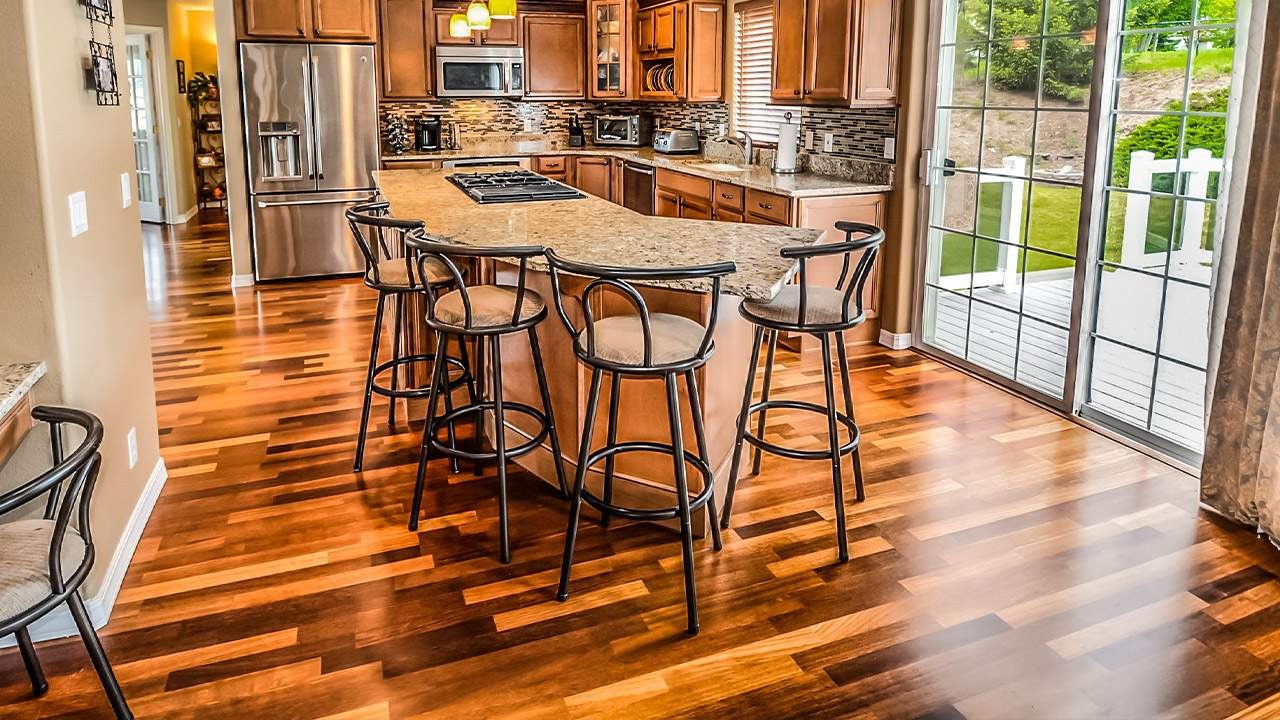 One of the most common flooring materials in Greenville is vinyl. Vinyl floors can be seen in residential and commercial establishments. If you are considering installing vinyl floors in your home or office, you must have enough knowledge about them. Here is your quick guide about vinyl flooring.
What is Vinyl Flooring?
Vinyl flooring is a type of flooring composed of many layers of various materials, such as PVC vinyl, fiberglass, and a plasticizer, sandwiched together to create an incredibly durable, affordable, and practical floor covering.
Vinyl flooring is known for its property that can resist moisture. Some people may get confused with vinyl, linoleum, and laminate flooring, but they are quite different from each other. Today's vinyl flooring is thicker compared to the past, which means it is usually completely water-proof.
What are the Types of Vinyl?
There are two types of vinyl flooring; sheet flooring and luxury vinyl planks (LVT).
Luxury vinyl planks (LVT) is a vinyl flooring type made to mimic natural floorings, such as ceramic tile and hardwood. Due to the technology development, vinyl floors look and feel almost identical to the materials they imitate. LVT is available in a large variety of classic and modern designs, which means you have more options to choose from.
Vinyl sheet flooring is fiberglass-cushion-backed flooring that is available in large, seamless, flexible sheets and comes in an array of styles, from classic to realistic to more playful designs. Vinyl sheets are one of the most cost-effective flooring options for homeowners.
What are the Advantages of Vinyl Flooring?
Vinyl flooring is one of the most popular flooring types because it is affordable, can resist water, and is durable. It also comes in various beautiful textures, styles, and colors that will suit any space in your home. You may use vinyl flooring in laundry rooms and bathrooms since it can resist moisture and will not stain.
What are the Disadvantages of Vinyl Flooring?
Like other flooring types, vinyl flooring has some disadvantages. Manufacturers use toxic chemicals when manufacturing vinyl floors, and some of them give off VOCs once installed. When vinyl flooring has scratches, it would not be easy to repair, and you will need to call a flooring expert. If you plan to sell your home, you should not expect any return on your vinyl flooring investment, as it does not help boost the value of your home. And lastly, vinyl flooring may look like natural hardwood, but it cannot achieve its real feel.
How to Clean Vinyl Flooring?
It is quite easy and quick to clean vinyl flooring. For daily cleaning, wiping or vacuuming is enough to clean your vinyl floor. Get rid of dust using a broom or vacuum cleaner to avoid the build-up of dirt and dust, which makes vinyl floors easy to maintain.
Wipe your vinyl floor using a damp mop or a cloth moistened with warm water and a mild detergent every week or more frequently if needed to eliminate dirt and keep your floor in optimum condition. Avoid using a large amount of water when cleaning your floor, as it can cause water damage.
Is Vinyl Flooring Right for You?
Do you think vinyl flooring is the right flooring for your home or office? Contact our professional team to help you choose the right vinyl flooring for your property. Our Vinyl Flooring Greenville service offers quality vinyl flooring installation at an affordable rate.
Get appealing, durable, and affordable vinyl floorings from the best Vinyl Flooring Greenville. Call us today!