Is
Greenville Laminate Flooring

Right for your Kitchen?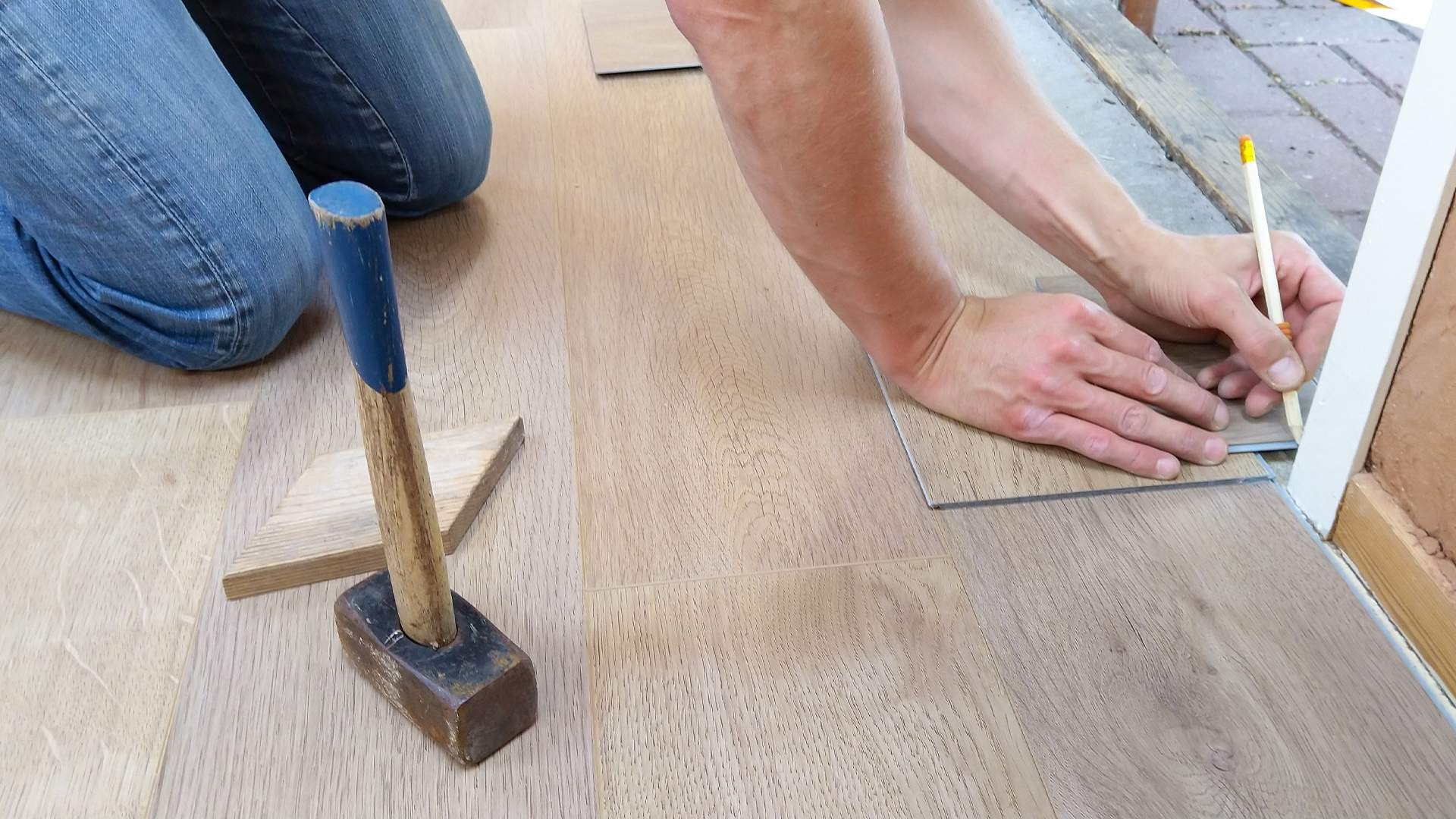 When it comes to kitchen flooring, there are several great options and one of them is laminate flooring wood flooring SC. Just like any other flooring option, it also has advantages and disadvantages that you should consider when choosing a kitchen flooring. So, to determine whether laminate flooring is the best flooring for your kitchen, you should know what its pros and cons are.
Advantages
Affordable

Laminate is the best alternative for expensive wood and stone floors because it is an affordable material with wood and stone looks. For homeowners who are looking for cost-effective flooring, laminate flooring is often their first choice as it is more affordable than the other flooring types.

Appearance

With laminate flooring, you can find the looks you want for your kitchen flooring as it is available in a wide variety of colors, styles, and patterns. It mimics the looks of luxurious wood floors and stone floors. So, if you want to have a wood or stone floor for your kitchen at an affordable price, Greenville Laminate Flooring is the best option.

Durability

Laminate is considered one of the most resilient flooring materials because of its incredible durability, which helps it withstands pets and heavy foot traffic. Waterproof laminate flooring is also available, which is great for the kitchen floor. So, if there are a few drops on the floor while washing the dishes or cooking, you do not have to worry about it.

Easy to Install

When it comes to installation, laminate flooring is the easiest among the other flooring types. The laminate floor is a floating floor, which means it does not require to be nailed, glued, or stapled to the subfloor. That is why it is the best option for DIY flooring installation, and your kitchen will not be out of service for a long time.

Easy Maintenance

It is easy to clean a laminate floor; you just need to sweep it regularly and use a damp mop to clean it deeper.
Disadvantages
Moisture Damage

When exposed to moisture for long periods, laminate may get damaged. If you often spill water or other liquids on your kitchen floor, it will not cause damage to your floors as long as you sweep them immediately. But if liquids sit on your laminate floor for a long period, they will absorb the moisture and cause warp and stain to the floor.

Cannot be Repaired or Refinished

Laminate floors cannot be refinished, so you have to replace your kitchen flooring when they wear out. Fortunately, you do not have to replace your entire kitchen flooring as laminate flooring is assembled with snap-together planks or tiles. It would be best to buy extra pieces for your laminate floor, in case it got damaged, you can replace it immediately.
All these advantages and disadvantages should be considered when choosing kitchen flooring. So, if you think laminate flooring is suitable for your kitchen floor, contact our Greenville Laminate Flooring team.
We supply and install top-quality laminate flooring in Greenville, South Carolina. Our laminate flooring service is available for residential and commercial establishments. We have a wide variety of laminate flooring to give your more options.
If you need help choosing the right kitchen flooring for you, you may contact our flooring experts to help you decide and make the right decision. Call us today!