Get Your Floor Done by the Pros At
Flooring Installation Greenville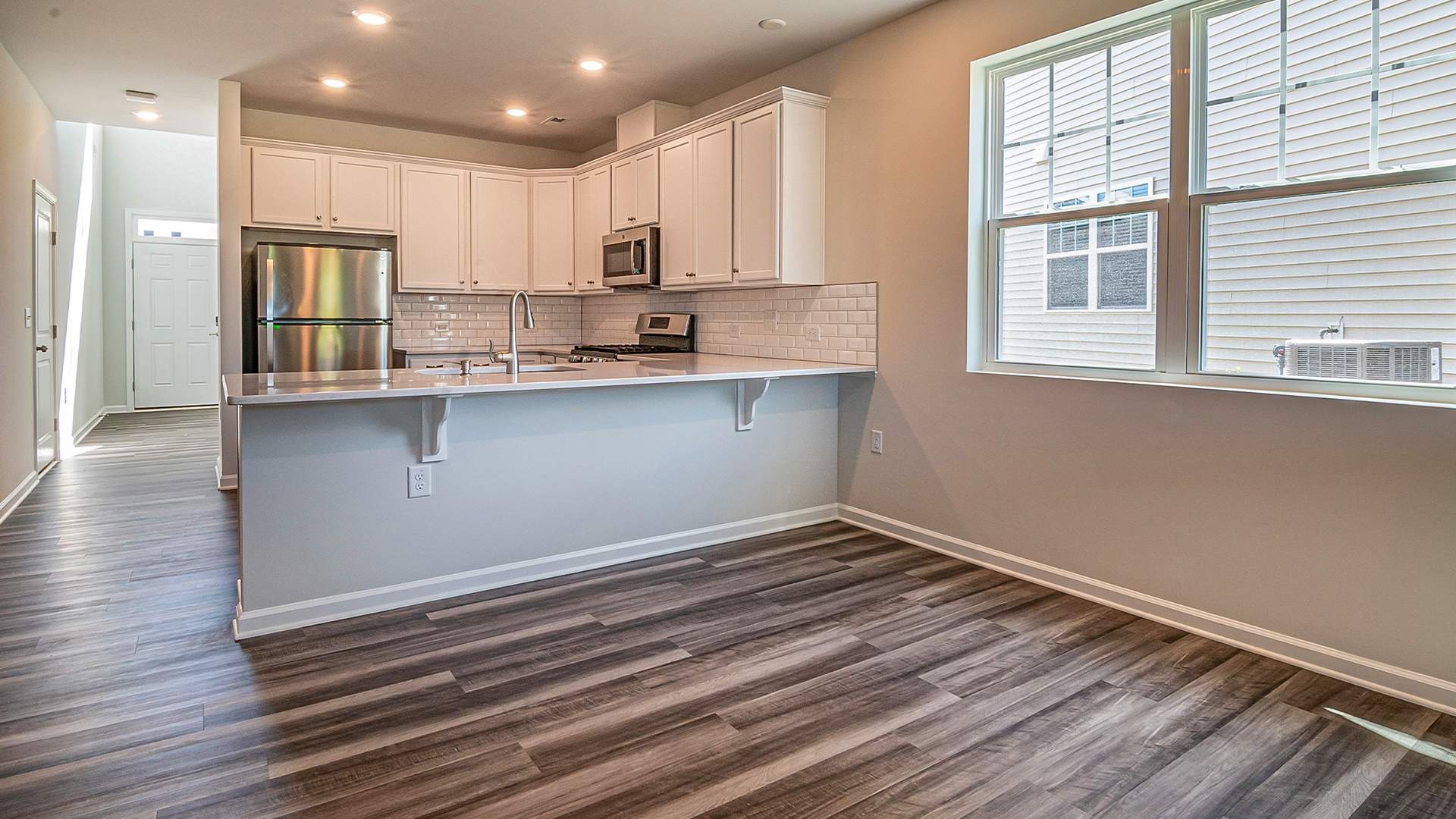 Our expert flooring contractors minimize costly blunders that waste time and money. Professional flooring installation is recommended by flooring product makers and dealers to safeguard homeowners from bad outcomes, additional expenditures, and avoidable delays.
We ensure that your remodeling project begins, advances, and concludes when it is most convenient for you. Our main priorities are staying within your budget and satisfying your quality requirements from start to end. Our flooring experts work hard to meet and exceed your expectations by providing outstanding service that matches the quality of the expensive flooring materials in your house.
Trust Our Experts for Hardwood Floor Installation, Tile Installation, and More!
Our flooring installation team has extensive on-the-job experience with all of today's flooring materials. We understand that various items necessitate different materials and procedures for installation. This isn't a project for do-it-yourselfers or those who don't have a lot of experience.
You can trust us to execute any remodeling job on time, on budget, and with high-quality results, whether it's installing new flooring or fixtures or creating an interior design scheme that's unique to your home.
We provide a wide choice of kitchen flooring Greenville and bathroom flooring Greenville options, including hardwood, laminate, ceramic and porcelain tile, vinyl, carpet, cabinets, and worktops, all at competitive pricing.
Flooring Installation at a Reasonable Price
We care about improving your family's lifestyle while staying within your project budget. From years of experience, Flooring Installation Greenville knows that you may have a stunning new flooring installation in your home without spending an arm and a leg.
How much does it cost to install a floor?
The price of floor installation will vary depending on several factors. The flooring material you're having installed and the square footage of the space receiving new flooring are the two most crucial factors influencing the cost. Because there is no such thing as a one-size-fits-all answer when it comes to flooring installation costs, your best chance is to seek a FREE estimate.


Installation of the entire floor


Another of our company's top priorities is to provide the flooring "look" that you and your family prefer. We will gladly complete the task, regardless of what is required. This includes removing your old furniture, fixtures, and flooring, as well as installing new flooring and doing anything else that is necessary. After your flooring installation is complete, we'll even remove any remaining materials for you and leave the room perfectly clean.
Do you want to learn more? You can talk to one of our flooring contractors at Flooring Installation Greenville about your plans for kitchen flooring Greenville or bathroom flooring Greenville in your house by calling, emailing, or stopping by one of our showrooms.
What difference will it make if I DIY my flooring?
Unless you have considerable flooring experience, we recommend hiring a professional to install new floors for you. Installing a new floor may be difficult and expensive, especially if done incorrectly.
One mistake can destroy your flooring, and errors are difficult to cover up, not to mention that it adds to the entire flooring expense. That is why, to save time, energy, and stress, it is preferable to have it done the first time correctly by a professional.
For Professional Flooring Installation, Let Our Team Do It!
All of your floor installation questions and demands can be answered by Flooring Installation Greenville. Carpet, hardwood flooring, laminate flooring, vinyl flooring, tile flooring, countertop, and kitchen cabinet installation are all we provide.ch your flooring will cost!
Everything is taken care of by our firm! Allow our knowledgeable staff to assist you in selecting and installing high-quality flooring. Request for a free estimate and to find out how much your flooring will cost!